Second Young-researcher's best paper award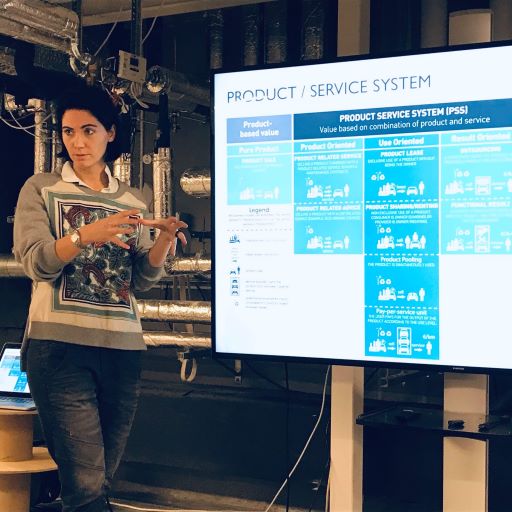 Published Dec 01, 2021
Second Young Researcher's Best Paper Award at the conference PRO-VE Smart and Sustainable Collaborative Networks goes to Elena Malakhatka
Elena Malakhatka, Doctoral student at the Department of Energy Technology, Division of Applied thermodynamics and Refrigeration, received Second Young Researcher's Best Paper Award at the conference PRO-VE Smart and Sustainable Collaborative Networks 4.0.Conferences have introduced the notion of Collaborative networks 4.0 (CN4.0) as the new generation of collaborative networks, in the era of applied Artificial Intelligence and Digital Transformation.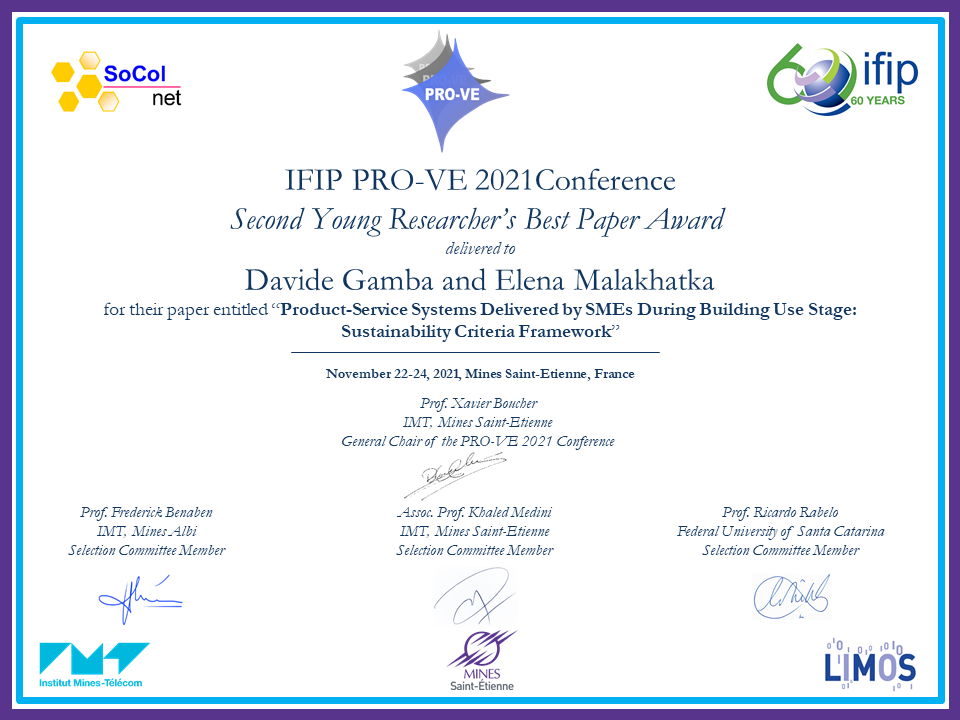 Paper name: Product-Service Systems Delivered by SMEs During Building Use Stage: Sustainability Criteria Framework .
The paper was co-written with Davide Gamba from Bergamo University.