A summer event at EGI – in real life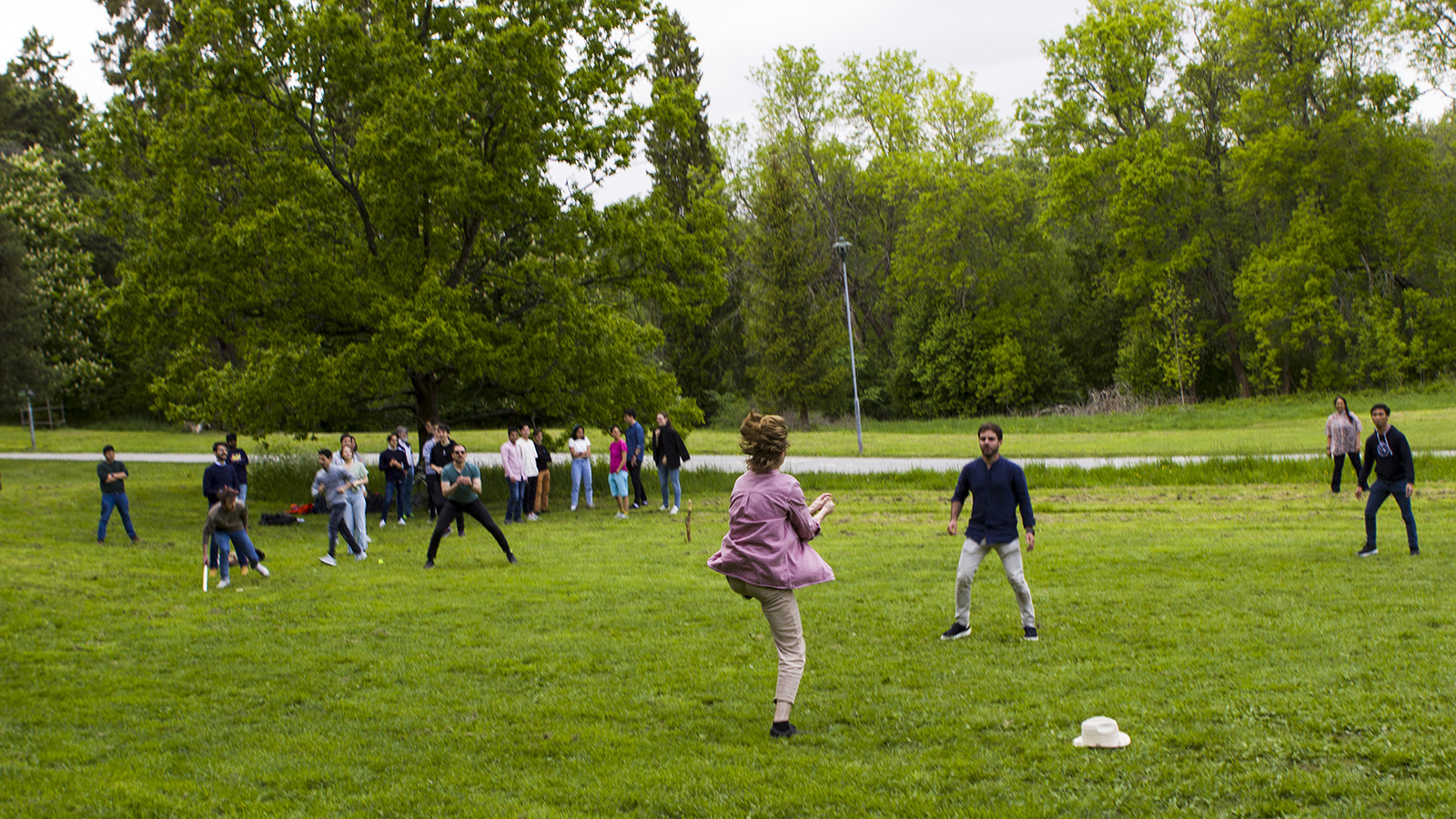 Published Jun 20, 2022
After two years of pandemic and Zoom happenings, the Sustainable Energy Engineering program was finally able to make the SEE summer event a reality.
On June 3, the master students could enjoy brännboll, PhD poster sessions, guest speaker, and a dinner – in real life!
The day started with a PhD poster presentation so the current student body could get to know the research being carried out at the Department of Energy Technology. The best research has been selected by the visiting researcher from AIT Austria Gerhard Zucker and it was awarded to the PhD candidate Salvatore Guccione's research on Advanced CSP plants with supercritical CO2.
This was followed by heat pump guru Jon-Erik Novacki who was invited as a guest speaker and talked about Swedish innovations throughout the years.
No Swedish summer events are complete without brännboll - a full-fledged brännboll session was ensued at the Uggleviksparken where both faculty and students participated.

After that, it was time to head back and do a program evaluation activity via Menti, showing a good response, and the results were available to the students directly.
Wrapping up an eventful day, the participants could enjoy a nice dinner surrounded by Ove's (IIP) flowers above the Ping-pong table of the BV68.