Successful PhD defence by Dennis Dreier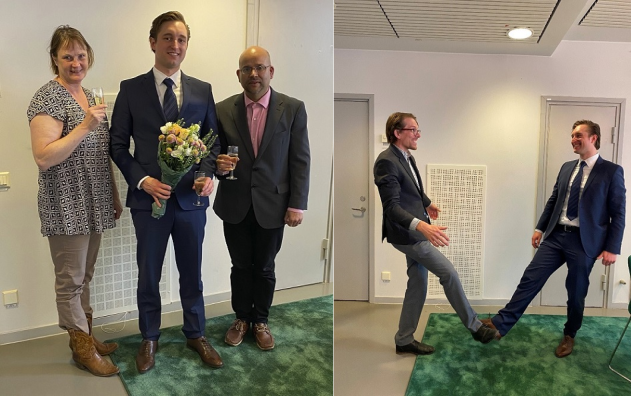 Published May 27, 2020
On May 5th, 2020, Dennis Dreier from the division of Energy Systems (KTH-dES), successfully defended his PhD thesis "Transition Technologies for Electrification and Optimisation of Bus Transport Systems".
Dennis' work focused on addressing the transition phase of public bus transport systems by exploring electrification as a vector for decarbonisation. He used the C40-city of Curitiba in Southern Brazil as a case study. Moreover, the research was of explorative and empirical nature.
His research findings, applied methods and developed tools can be used to support and inform analysts and decision-makers in the area of transport and energy systems planning in data-driven decision-making processes, to develop and assess different technological options and strategies at different levels while considering associated uncertainties.
His research consisted of the following publications:
After the defence, Dennis' work was praised by the committee and he was awarded the PhD degree. His PhD advisors were Mark Howells, Viktoria Martin, Semida Silveira, Dilip Khatiwada and Will Usher.