Successful PhD defence by Fumi Harahap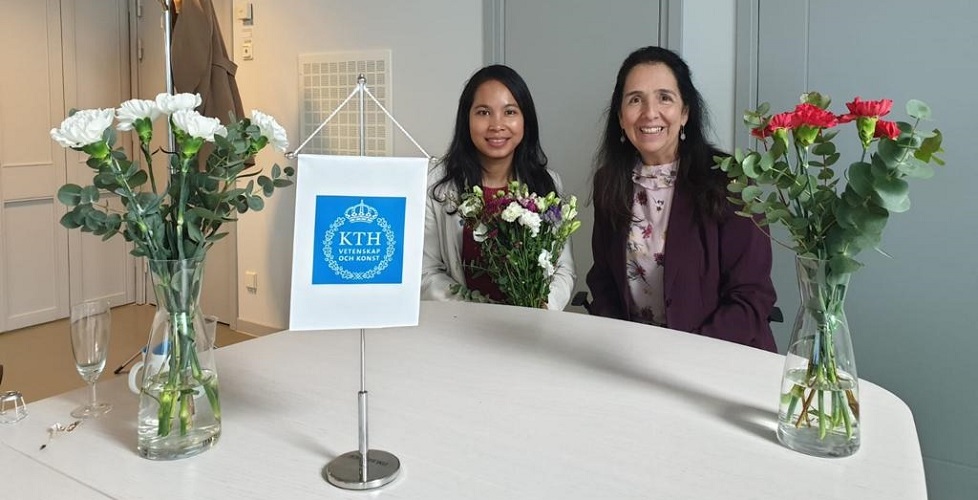 Published May 28, 2020
On April 24th, 2020, Fumi Harahap from the division of Energy Systems KTH-dES, successfully defended her PhD thesis "Exploring synergies between the palm oil industry and bioenergy production in Indonesia" under the supervision of Semida Silveira and Dilip Khatiwada.
Fumi's thesis aims at exploring how resource efficiency can be enhanced in the palm oil industry, in terms of land allocation and biomass utilisation. Three main methods are employed: policy coherence analysis, techno-economic analysis, and a spatio-temporal optimisation model (BeWhere Indonesia). The thesis demonstrates that the transition towards a more sustainable palm oil industry requires a shift from current traditional practices.
Her research produced the following publications:
Land allocation to meet sectoral goals in Indonesia – an analysis of policy coherence. DOI: 10.1016/j.landusepol.2016.11.033
Opportunities to Optimize the Palm Oil Supply Chain in Sumatra, Indonesia. DOI: 10.3390/en12030420
Cost Competitiveness of Palm Oil Biodiesel Production in Indonesia. DOI: 10.1016/j.energy.2018.12.115
Meeting the bioenergy targets from palm oil based biorefineries: An optimal configuration in Indonesia. [Forthcoming publication].
After the defence, the committee praised Fumi's work and she was awarded the PhD degree.