Learning by solving a real challenge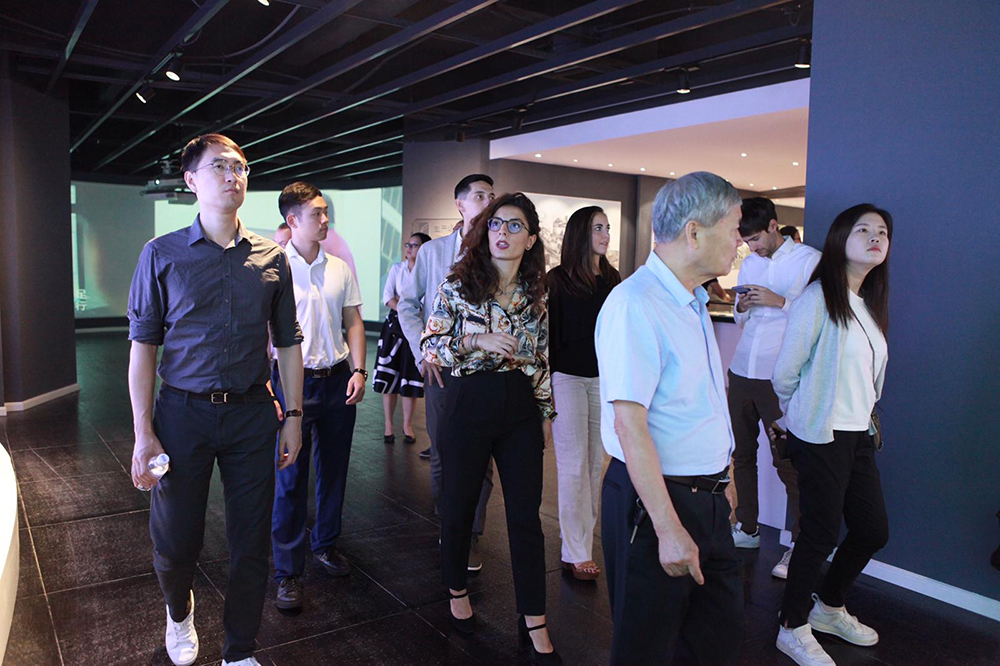 Education
Published Aug 04, 2020
Identify the problem – and solve it. Gather the knowledge you need along the way. That's the concept of Challenge driven education, a method used during the master course in Energy management.
When five final groups present their ideas for a sustainable energy concept for the Chinese city of Meili the presentations represent the end of a rather different take on a master course.
Only holding on to a given framework of tasks, they set out to find their own way of learning.
Challenge driven education is about identifying and solving a real problem. But in a safe environment.
The aim with this educational approach is to encourage collaboration, communication skills and critical and analytical thinking.
"To do this kind of projects at a school level is the least risky environment where you can try this type of thinking. Next time you get the opportunity to do this is in real life and mishaps might cost you credit or money", says Per Lundqvist who runs the course at the Department of Energy Technology at KTH together with Hatef Madani.
"Challenge driven education is often interpreted as something you work on that is a challenge. It's not", says Per Lundqvist. "Many cheat with the concept, because it's hard to give the students the full power to identify the problem. Most projects have too much decided before the students start. But if you narrow it down from the beginning you are taking away their creativity and the learning process."
The trick is to start with a generous framework within an area where the students have competence and where they are supposed to deepen their knowledge. Then they must figure out what this means to them.
"You can't google the content of this course. This is about solving a complex problem at a city level. The learning process is the most important part of this", says Hatef Madani.
Challenge driven education is a pedagogical approach that has gained ground recent year years.
In Amsterdam, Per Lundqvist exemplifies, three universities have a master program together that deals with the challenges in cities. Students attain skills and knowledge by testing their ideas directly in the city of Amsterdam.
"This is radical. They are not even located at the schools but in the city, with Amsterdam as a living lab".
But this method doesn't suit everyone. Some students are very frustrated with this way of learning, this openness the teachers explain.
"It was frustrating - at first", says Frida Jalkenäs, who was involved in developing the winning concept for Tokyo 2018. "There were no obvious problems, not so much data - that's not what we were used to".
"But working with a real problem increases everyone's motivation. We were forced to reflect upon our work and define our goals, which means that we learned more than we'd done during a traditional course. I've never before worked in a project where the teams have been so ambitious".
And it's fulfilling even for the teachers:
"This is fun compared to traditional teaching. Yes, you must be there to respond to their suggestions, it is quite time consuming, but more teachers should dare to test - we love it!", Hatef Madani conlcudes.