Refrigeration and heat pump components
Heat pumping technologies for refrigeration, air conditioning, and heating applications are expected to have greater role in our future energy systems, which means that more efficient and environmentally friendly systems will be needed.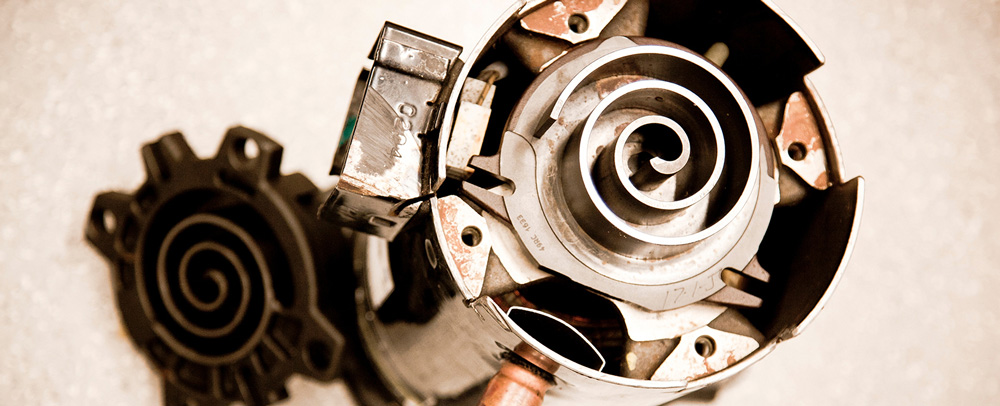 Such efficient system will have to be equipped with the most efficient and cost effective components. They should also be working with environmentally benign refrigerants.
The local and global actions that have been taken to protect the environment in the past decades forced the refrigeration and heat pumping industry to go through transition periods when it comes to the refrigerants that can be used. This created an increased and continuous need of research on refrigerants in the past 2-3 decades, therefore, several projects at the division have been investigating the use of natural refrigerants such as propane, isobutane, ammonia, and carbon dioxide in heat pumping and refrigeration systems. Refrigerants with very low global warming potential have also been extensively investigated. The division has also been at the forefront in publishing thermo-physical and performance characteristics data of heat transfer fluids, which are also referred to as secondary fluids or brines.
With new refrigerants and higher demand on efficiency new highly efficient compressors, heat exchangers, and expansion devices need to be developed. With new system solutions the use of non-conventional components such as expanders, gas ejector, and liquid ejector have been emerging, which also have been investigated within different research projects. The research on components at the divisions is strongly supported by the in-house competence in heat transfer, modelling, and laboratory infrastructure.
The research conducted in this area covers:
Heat exchangers
Fluids (refrigerants and secondary fluids)
Compressors
Projects
Related research projects at the division during the last ten years:
Propane in residential heat pumps
Ammonia in small scale residential heat pump
Carbon dioxide in commercial refrigeration
Heat transfer fluids (secondary fluids)
Low global warming potential refrigerants
Heat exchangers for minimum charge propane, isobutane, and ammonia systems
Compressors for ammonia and propane heat pumps
Contact persons: