Integrated Energy Systems
The immediate challenges of climate change demand that we utilize all of the sustainable technologies afforded to us.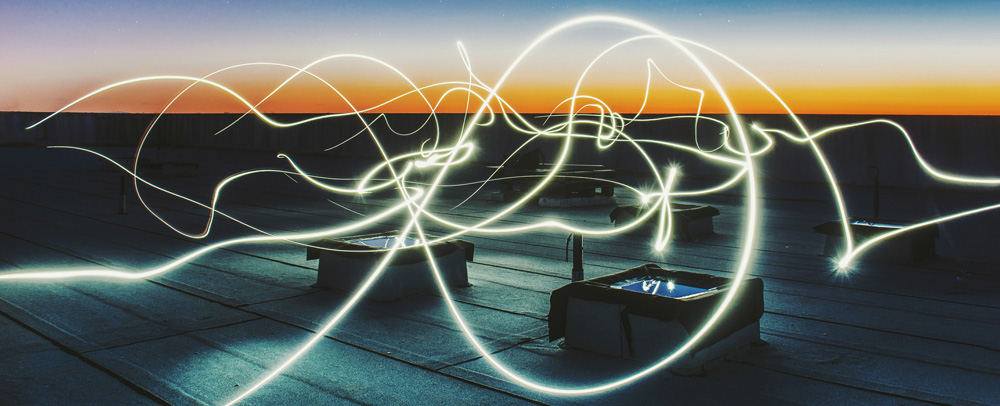 Nearly everything that relies on energy is interconnected; therefore, a System-of-Systems perspective is needed to cope with the growing complexity of the challenges ahead. Legacy systems rely on a one-way flow of energy from producers to consumers, but the future will be filled with networks of active "prosumers". We need to think beyond the box of technology to realize the full potential of a sustainable society.
Buildings and cities are full of untapped potential, and we aim to help unlock it. Starting with pain points that need solutions, not technologies looking for problems to solve, we analyze energy systems as a whole without missing the detailed behavior of every component inside the system boundary. This leads to the modeling of many types of energy supply technologies, integrated together, interacting with people and markets. For example – how do heating and cooling technologies interact with solar PV, electric vehicles and energy storage at building, district, and city levels? How can heat pumps offer demand flexibility in the future smart grids? How can heat be exported from refrigeration systems (eg. in supermarkets and ice rinks) to neighboring buildings and district heating networks? Or how can we best communicate clear, objective information to nudge homeowners towards sustainable choices?
Our research can dive deep into a single component or up to a city district, from engineering economics to "irrational" human behavior; all aiming to deliver sustainable, integrated energy systems.
The research conducted in this area cover:
Bottom-up Analysis of Energy System at the building, neighborhood, and city level
Building digitalization and application of IoT, AI, Big data in built environment
District heating and cooling
Projects
Below is a list of our active and recently completed research projects:
Heat recovery from supermarkets to district heating network
Smart and Sustainable Tokyo, Meili, Gurugram, and UPV university campus
Contact persons: