Smart and sustainable buildings
The built environment sector is a major actor in relation to energy utilization and emissions.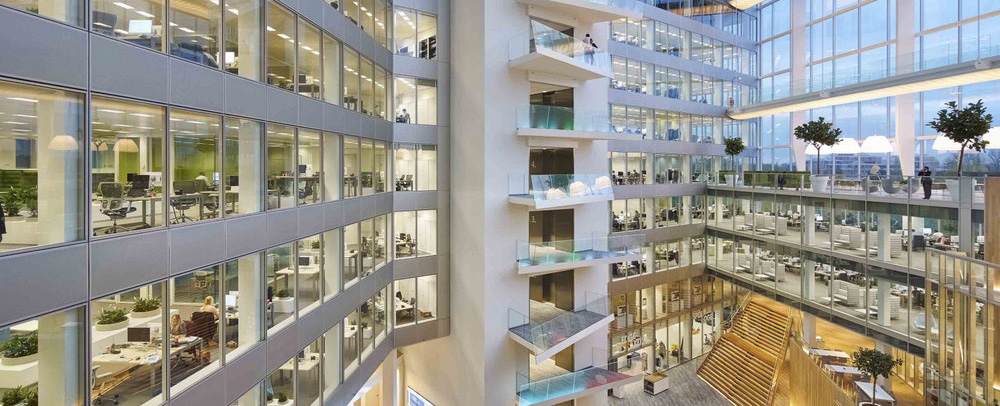 Buildings are responsible for uses of 40 % of all raw materials, 30 - 40 % of the total energy usage; generate nearly 40% of total direct and indirect CO2 emissions, and 40 % of the produced waste in the world. Along with all these "usages", it also accounts for 50 % of the assets of society, buildings have a very long expected life time, and we spend around 90 % of our life inside a building. In addition, according to IEA the "[…] energy savings potential is massive" that are missed.
Significant savings may thus be achieved by introducing sustainable buildings, which encompasses smart buildings within a smart city. Buildings serve a purpose to maintain a comfortable indoor environment for the occupants. This purpose may be achieved by different means, enabling transforming technologies and solutions. Hence, design of cities areas consisting of a diversity of buildings may unlock some of the above mention missed potential.
In the last ten years, the European union have imposed new regulations that forces the member nations to take actions related to energy performance in buildings. This is driving the demand to reduce energy use in existing buildings and to produce much more energy efficient new buildings. This have led to the demand to develop new strategies, system solution and products.
Hence, studies concerning "production" units of energy (i.e. they convert energy), distribution of energy within the city and building, and end use of energy are all relevant topics within this area.
Research with this key area, as may be understood, is wide and may contain many of the topics covered by the division.
The research conducted in this area cover:
Thermal comfort and indoor air quality
User behavior and human experience in buildings
HVAC and building physics
Projects
A non-exhaustive list of research projects conducted within the field are:
Ground source heat pump systems

Model development of ground response for heat extraction and injections.
Combined heat pump system involving more than one energy source.
Development of geothermal borehole fields for energy efficiency.

Supermarket systems selections

Analysis of integrated performance of supermarkets.

Heat recovery

Heat recovery from waste water in the built environment.
Ventilation heat recovery for combined with heat pumps.

Building distribution system

Avoiding legionella in tap water installations.
Drain pipe performance in modern multi-family buildings.

Smart buildings

Open database for building performance from measurements
Distributed Sensing Lab
Map knowledge required for operate and maintain smart buildings
Mapping feasibility and cost effectiveness in reality by smart buildings with intensive ICT-solutions
Real-time thermal comfort questionnaire in student apartments
Service layer design for pro-environmental behavior in the built environment
Ensuring sustainability and equality of water and energy systems during actor-driven disruptive innovation
Ethical and legal aspects of "smart houses"
Contact persons: