Tool helps developing countries with energy planning – to limit costs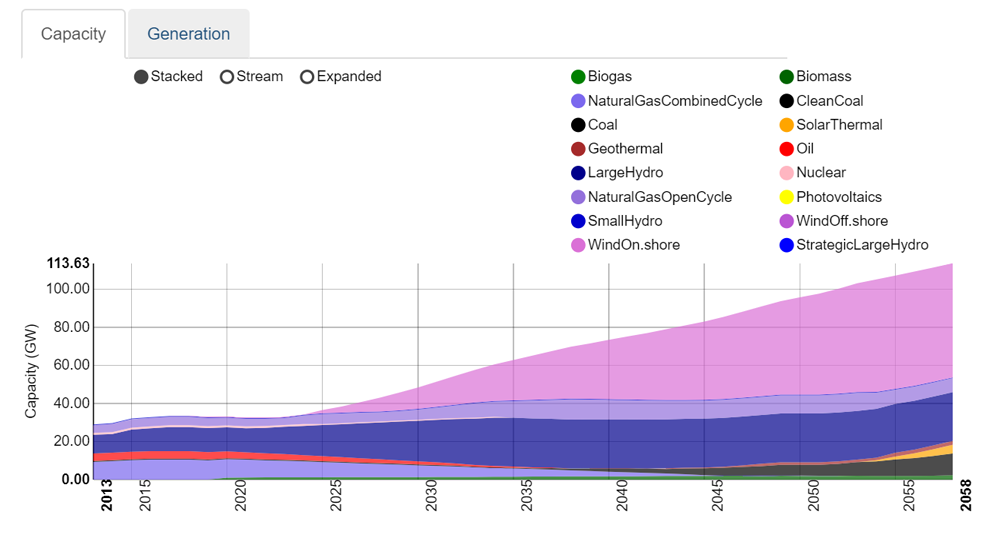 Published Aug 04, 2020
KTH has developed a tool for energy and integrated water-energy-land use planning: The Open Source energy Modelling System (OSeMOSYS). The tool calculates the least-cost electricity, energy and resources supply options for countries all over the world, like what investments to make, when, at what capacity and how to operate them to meet the said policy target(s) at the lowest cost.
OSeMOSYS is designed to fill a gap in the analytical toolbox available to the energy research community and energy planners in developing countries.
Around the tool there's a world-wide Community of Practice, from the use in academic teaching, through to the creation of research teams, building of modelling capacity within planning units of Governments and use as science-base for development plans.
Today OSeMOSYS is one of the world-leading open source tools for energy planning.
The impacts of the use of the tool testify the process leading from open source academic excellence to policy making:
Use by the United Nations Department of Economic and Social Affairs (UNDESA) and the United Nations Development Programme in capacity development programmes with Ministries of Governments worldwide (with around 200-300 trainees from Bolivia, Costa Rica, Nicaragua, Paraguay, Uganda, Ethiopia, Sierra Leone, Cyprus, Indonesia, Pakistan, India, Sri Lanka, Myanmar, Thailand, Vietnam);
featured as one of the United Nations's Modelling Tools for Sustainable Development: https://un-modelling.github.io/ ;
Model-based update of National energy and resource planning strategies:
- By the Government of Bolivia for delivering its Intended Nationally Determined Contributions (link),
- By the Government of Cyprus for planning new gas and renewable infrastructure,
- By the Government of Nicaragua for training a new Integrated Planning Unit
- By the Government of Costa Rica for the assessment of Deep Decarbonisation Pathways;
Model-based facilitation of dialogues (and resolution of conflicts) in the coordinated management of water resources in the Drina rive transboundary basin, by the United Nations Economic Commission for Europe: link to final report by UNECE;
World Bank Group's outlook on the enhancement of the climate resilience of Africa's power and water infrastructure[A1] : https://openknowledge.worldbank.org/handle/10986/21875
International academic research output of more than 70 peer-reviewed publications (http://www.osemosys.org/publications1.html ), including publication in Nature journals (https://www.nature.com/articles/s41467-018-08275-7 ) and use for higher eductation teaching in 30+ universities worldwide (https://groups.google.com/forum/#!topic/osemosys/nN5MooESn8k );
Explain how the UoA's research activity contributed or led to the impact
OSeMOSYS was first conceptualised at the International Atomic Energy Agency in 2008 and then developed and published by KTH in 2011.
SUGGESTION: It a response to the observation that all countries need to assess the quantitative evolution of their energy sectors due to energy's highly strategic role in development. At the time there were no open source optimising energy system model generators available to do so[A2] .
It was amongst the first fully open source energy modelling tools and it was designed as a free, flexible and simple energy modelling tool, accessible for researchers and decision makers from developing countries, with limited (human and computational) resources and funding.
The design according to such target use made OSeMOSYS particularly suitable for teaching and for capacity building programs in developing countries. The former led to the establishment of a large, world-wide base of researchers producing knowledge, teaching material and new courses in energy and integrated systems modelling. This ensures that the development and use of the tool is anchored in Higher Education Institutions, where ground knowledge, long-term capacity, independent research and innovation are continuously created.
The latter led to supporting ongoing in-country efforts by organizations specifically mandated to support sustainable development planning: World Bank Group, United Nations (UNDESA, UNDP, UNECE, UNECA, UNESCAP, to cite some). These capacity building programs are demand-driven (i.e. called for by Governments) and funded by with the precise scope of supporting the update of energy, water and agriculture strategies and of Nationally Determined Contributions, to meet the Sustainable Development Goals and the Paris Agreement pledges.
References
UN Modelling Tools for Sustainable Development: https://un-modelling.github.io/
Bolivia's Intended Nationally Determined Contributions: link;
World Bank Group, Enhancing the Climate Resilience of Africa's Infrastructure : The Power and Water Sectors: https://openknowledge.worldbank.org/handle/10986/21875
UNECE, Assessment of the water-food-energy-ecosystem nexus and benefits of transboundary cooperation in the Drina River Basin: link;
Vi. Sridharan et al., Resilience of the Eastern African electricity sector to climate driven changes in hydropower generation, 2019, Nature Communications: https://www.nature.com/articles/s41467-018-08275-7