Bioethanol strategy for Indonesia
Biofuels offer an attractive opportunity to initiate biomass-based programs in many developing countries. In Indonesia, the government is paving the way to expand sugarcane plantations in various islands with the objective of achieving self-sufficiency in sugar production. Coordinated action will help promote biofuels production allowing the development of new industries while food security objectives are guaranteed.
Biofuels have received increased attention in Indonesia. For example, mandatory targets for biofuels have already been introduced. A large number of research works have been carried out assessing the biomass sources in the country, the economic potential of bagasse cogeneration, biodiesel production, and technological changes in biofuel production. However, there is still lack of a coordinated effort to promote the biofuels production together with other industries, or the conversion of agricultural residues into modern energy services.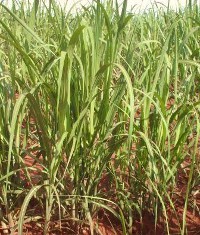 When it comes to sugarcane, the country has been a producer since the seventeenth century with focus on sugar. However, the sugar industry has experienced various drawbacks over the years not least because sugarcane plantations have had difficulties competing with other crops. Today, the area of sugarcane harvested amounts to only 340,000 ha and Indonesia is a sugar importer. The government has recently given license for expansion of 215,000 ha plantations in various islands with the objective to achieve self-sufficiency in sugar production by 2014.
Objectives
This project aims at formulating a strategy and specific policies for the development of bioethanol in Indonesia mainly in synergy with the sugarcane industry. Our starting point is that present efforts for achieving sugar self-sufficiency provide the necessary entry point to modernize the industry. A holistic approach is required to improve competitiveness both on the agricultural and industrial sides, leading to both sugar self-sufficiency and production of energy services such as ethanol and electricity. The project aims also at formulating an action plan towards increased bioethanol production using various agricultural feedstocks and technological innovation. The synergies between agricultural and industrial sectors are key to success in face of competing uses for land and water, and the need to improve resource management, and guarantee both food and fuel supply.
Project tasks
Synthesis of resource base, data and local knowledge base
Sustainability assessments in perspective
Lessons from Brazil, Sweden, Mexico, Nepal, and other countries
Stakeholders consultations and policy dialogues
Formulation of action plan
Project leader
Prof.
Researchers
, KTH
, KTH
, KTH
Francis X. Johnson, SEI
Takeshi Takama, SEI
For more information, contact: dilip.khatiwada@energy.kth.se