Energy Systems Analysis Agency
The Energy Systems Analysis Agency is a project within the KIC InnoEnergy initiative aiming to create innovation from energy systems analysis research. Within the project, ECS is focused on developing Sectoral Energy Reports to identify challenges and action areas for specific industry sectors in the context of stringent environmental restrictions and international market competition.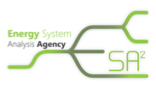 The EU's ambitious energy and climate objectives require a coordinated approach by all involved stakeholders. While policy sets the legal framework, the decision for investments in the energy sector and the implementation of climate protection measures rests with a variety of actors (e.g. energy supplier, network operators, municipalities, industries, business and households) who have different economic preferences. Often individual decision makers lack sufficiently reliable information in advance to assess the ratio of costs and benefits of their own options and the effects of their decisions for the collective energy system and the environment. To enable sustainable decision support for all relevant decision makers in energy systems, instruments are needed which allow a dynamic system analysis, taking into account the interactions between political, technical and economic conditions and the behaviour of individual actors.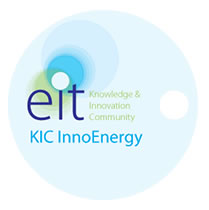 The Energy Systems Analysis Agency (ESA2) aims to create innovation from energy systems analysis research to provide the instruments needed by decision-makers. The agency builds on knowledge and experience of 14 European research groups/companies in the field of energy systems analysis and has its starting point in an innovation project with the same name, developed within the Knowledge and Innovation Centre (KIC) InnoEnergy. KIC InnoEnergy is an initiative created under the leadership of the European Institute of Innovation and Technology (EIT) and aims to be the leading engine for innovation and entrepreneurship in sustainable energy.
The work of ECS is primarily focused on developing Sectoral Energy Reports. The Sectoral Energy Reports focus on the energy profiles of specific industry sectors and seek to identify action areas for ensuring competitiveness in a context of stringent climate change mitigation requirements and increased global market competition. The reports provide a knowledge base that goes beyond the specific sector in focus as new goals will have to be defined at the strategic level, requiring a broader system approach and involvement of multiple stakeholders. The Sectoral Energy Reports provide the broad contextualized background of the challenges being faced by industry sectors in Europe.
For more information, visit the homepage: www.esa2.eu/
Work packages
Analysis of competences and tools among the project partners and analyses of strenths, weaknesses, opportunities and threats for ESA2
Data-warehouse and databases
Energy reports for industries (coordinated by ECS)
Model based energy system analyses
Coordination and enterprise development
Participating institutes and companies
Karlsruhe Institute of Technology (KIT), Germany; KTH Royal Institute of Technology, Sweden; Fraunhofer-Gesellschaft zur Förderung der angewandten Forschung e.V, Germany; Electricite de France (EDF), France; Universität Stuttgart, Germany; Vision on Technology (VITO), Belgium; AGH University of Science and Technology, Poland; Glówny Instytut Górnictwa, Poland; Technische Universität Dresden, Germany; and Seven2one, Germany.
Researchers at ECS
Prof. Semida Silveira, KTH
Johannes Morfeldt, KTH
Maria Xylia, KTH
Publications
Maria Xylia, Semida Silveira, Ralf Kuder, Markus Blesl, and Jean-Christian Brunke, 2014. Low-CO2 steel production: European perspective on the steel market and the role of scrap . Energy Systems Analysis Agency (ESA2).
Johannes Morfeldt, Wouter Nijs and Semida Silveira, 2014. The impact of climate targets on future steel production - an analysis based on a global energy system model . Journal of Cleaner Production. Accepted, available online.
Johannes Morfeldt, Wouter Nijs and Semida Silveira, 2013. The Future of Global Steel Production - an Energy and Climate Modelling Exercise using ETSAP-TIAM and SAAM , 32nd International Energy Workshop, 19-21 June 2013, Paris, France.
Johannes Morfeldt, Wouter Nijs and Semida Silveira, 2013. Shaping our energy system - combining European modelling expertise - Case Study: How to decarbonize European steel production? A global perspective. , Energy Systems Analysis Agency (ESA2).
Semida Silveira, Johannes Morfeldt, Wouter Nijs and Pieter Lodewijks, 2012. Sectoral Energy Report on the Iron and Steel Sector , Energy Systems Analysis Agency (ESA2).