Chemical Recycling for Circular Flows of Plastic Waste
The LidlFutureInitiatives-funded project "Chemical Recycling for Circular Flows of Plastic Waste" (Kemisk återvinning för cirkulära strömmar av plastavfall KÅCSP) aims to evaluate the potential of the chemical recycling of plastics as a commercial alternative from the perspective of a circular economy model. The project results will help relevant stakeholders and decisions makers in identifying and managing options for higher rates of material recycling, resource efficiency and circularity.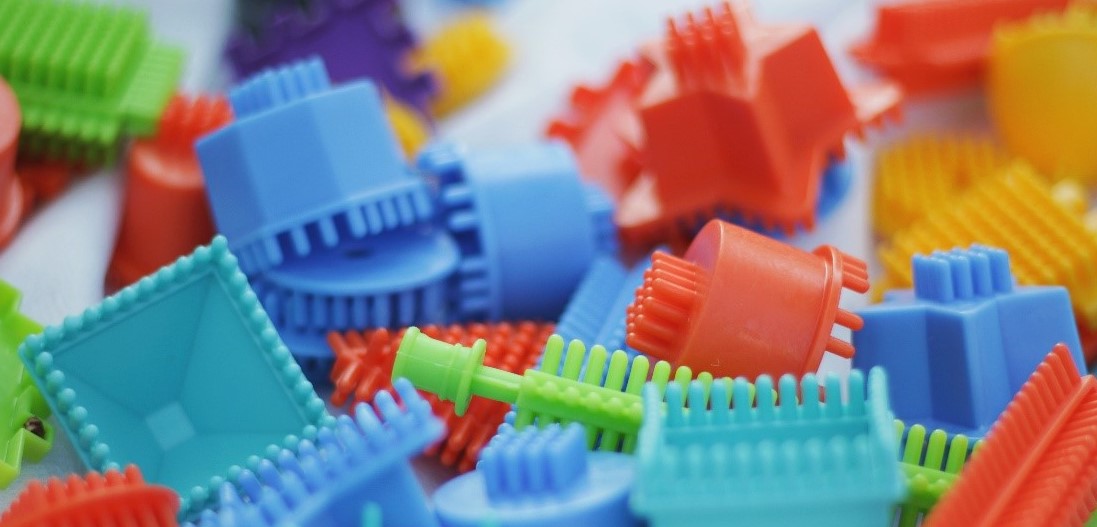 Background
Plastic materials play a significant role in the global economy with its production and consumption growing rapidly in the past decades. At the same time growth in untreated volumes of plastic waste and its environmental and economic impacts are highly concerning. Reuse and recycling of end-of-life plastic materials both in Sweden and in the European Union as a whole remain well-below a 2030 recycling target of 55% under the EU Circular Economy Package. Plastics manufacturing and the incineration of plastic waste contribute significantly to the climate crisis and the environmental degradation. Sustainable management of plastic waste is key to eliminating its harmful impact on the environment and human health.
A complex value chain of plastic materials calls for technological innovation, new business models for sustainable production and consumption, and better value loss management. The resilience and durability of plastic is an asset. The value of materials needs to be recognised and preserved as long as possible. Recycling remains key to replacing the conventional linear value chain of plastics with a more circular new economy. Along with innovation in production and consumption of plastics, the recycling approaches need to advance.
There is a growing need to understand the variety of emerging technologies such as chemical recycling to accelerate the transition towards more circular and sustainable use of plastics. New business strategies need an understanding of the plastics value chain complexity. Active cooperation between both private and public actors from plastics manufacturers, waste management and recycling companies, retailers and consumers is essential for guiding technological and business decisions to address challenges in tackling plastic waste.
Funded by: ​​​​​​​LidlFutureInitiatives ​​​​​​​ (SEK 1.400.000)
Project acronym: KÅCSP
Time period: February 2020 – April 2021
Project lead: Royal Institute of Technology (KTH)
Project partners: Profu AB ​​​​​​​, Stockholm Exergy AB ​​​​​​​, Sörab AB ​​​​​​​
External Link: plastutmaningen.lidl.se/finalister.html ​​​​​​​
Aim and objectives
KÅCSP project evaluates chemical recycling as a commercial strategy to improve the efficiency of plastic recycling and facilitate circular economy. Embracing a system perspective the KÅCSP team will demonstrate how chemical recycling can be applied in the Stockholm region. The analysis of the characteristics of this particular value chain can be used to assess feasibility, scale up or replicate chemical recycling strategies elsewhere. Actors aiming to increase and preserve the economic and environmental value of plastic materials for society will benefit from the lessons learned.
The goal of the project is to establish an integrated treatment scheme for plastic waste using chemical recycling in synergy with other waste streams treatment. It is expected to lead to higher rates of material recycling, improved resource efficiency and circularity and increased economic and environmental value for society. Through bringing together researchers, private sector and public organisations the KÅCSP team will examine the conditions for system transformation required to manage plastic waste streams in a sustainable way.
The project results include:
an evaluation of the value chain of chemical recycling including an analysis of actors, existing barriers and potential for contribution in the uptake of the technological and commercial strategies;
an evaluation of the regulatory and logistical requirements for application of chemical recycling schemes;
proposal on solutions to capturing and creating value in the form of improved material circularity, energy and resource efficiency, and emissions reduction;
proposal on the upgrades across the value chain for adopting chemical recycling as a waste managements strategy for plastic waste in the city of Stockholm;
proposal on the scaling up the results to a national or higher level.
Read more about the project results (in swedish). ​​​​​​​
The results obtained through a case study in Stockholm can be replicated and scaled-up by other actors aiming to increase and preserve the economic and environmental value of plastic materials for society. The overall objective is to accelerate the transition to a circular economy model for plastics that contributes to the Swedish and EU's waste management and recycling targets by 2030.
Project manager