Electricity access for human development in the Brazilian Amazon
Access to electricity is widely recognized as critical to achieve human well-being and development. Yet, the global map shows significant disparities among countries in levels of access to electricity services. Today, over 1.3 billion people around the world lack electricity access. National governments face difficult challenges when aiming at extending electricity services – actions needed include defining explicit targets, deciding on implementation strategies, and allocating funds either nationally or internationally. This research addresses the particular case of Brazil and its rural electrification program Luz para Todos (LPT – Light for All).

Objective
The ultimate objective of this research is to verify how effective the LPT has been in providing electricity services in the Amazon region. The study gives particular attention to the institutional framework of LPT and its efficiency when applied in the context of the Amazon region. The results aim to provide insights for policy makers as they seek to achieve universalization goals.
The Brazilian government has made significant efforts at the policy level to increase electricity access and promote development in rural areas. What has been the main motivation for rural electrification policy in the country? How is this rural electrification policy connected to development initiatives at large? In terms of implementation, LPT has dealt with multiple challenges to provide full electricity access in the country. How are rural electrification projects defined, designed and implemented? What are the main institutions involved in the process of providing electricity access and how is their involvement shaped? Are the institutional arrangements in place suitable to guarantee universal electrification in the Amazon region?
Summary of accomplishments
The Brazilian government has incorporated this principle into its national rural electrification program, Luz Para Todos (LPT – Light for all), which has already benefited more than 14 million people in the country since its inception in 2003. But a different electrification model is required if remote areas in the Amazon region are to fully benefit from the program.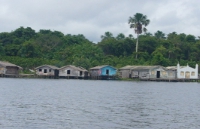 In general, LPT has been implemented through a grid-based technology. However, the program has been less successful in providing electricity access in the Amazon region. In this region, about 24% of the rural population has no access to electricity. Key challenges are related to the exhaustion of the grid-extension model in isolated areas. Extending the grid in these areas is neither realistic because of the local topography and natural conditions, nor cost-effective because expensive investments would be required to benefit a small number of citizens with low income and consumption rates.
This study suggests an adapted LPT model for delivering electricity access in isolated areas of the Amazon region. In particular, the study offers a policy maker perspective and details the specific needs of isolated communities. It was developed in the form of a case study and included a variety of data sources, gathering techniques and analysis approaches, including an extensive literature review, the collection of in-situ evidence through direct observations and semi- structured interviews.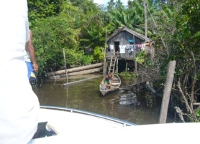 Conclusions draw attention to the need for more local and site-specific solutions. Three issues will be decisive in achieving universal, reliable and affordable access to electricity in the Amazon region. Firstly, harmonization with the regional context is essential as the Amazon is a vast and unique environment. Secondly, there is need for adapting the existing institutional structures to appreciate the conditions and specific needs of rural populations in the Amazon region. Thirdly, securing financial resource allocation and distribution will be decisive in a LPT model aimed at universal electrification in the Amazon.
Project leader
Prof. Semida Silveira
Researchers
Prof. Semida Silveira
María F. Gómez
Publications
Gómez, María F., 2012. Electricity access for human development in the Brazilian Amazon. Licentiate Thesis, KTH Royal Insitute of Technology.
Gómez, Maria F., Silveira S., 2011. Delivering off-grid electricity systems in the Brazilian Amazon. Energy for Sustainable Development. DOI 10.1016/j.esd.2012.01.007.
Gómez, Maria F., Silveira S., 2010. Rural Electrification of the Brazilian Amazon – achievements and lessons. Energy Policy 38, pp6251-6260.